In the impoverished region of Calabria, in the far south of Italy, migrant boats are landing more and more frequently. They come from Libya, but also from Turkey and Lebanon. In the small town of Crotone, authorities are reaching out to new arrivals.
At sunset, the migrants heading for the building where the meals are served have donned the same thin, close-fitting, brown down jacket. The clothing provided to each newcomer is reminiscent of a uniform. The men sport similar haircuts shaved on the sides because one of the migrants at the center acts as a hairdresser. This Thursday, September 29, they joke with each other while walking in a group, some listening to music on a portable speaker. Despite the austerity of the vast complex that once served as a military site, a summer camp atmosphere reigns at the Sant'Anna reception center. The facility is located outside the town of Crotone, in Calabria, the region where those who arrive in Italy by sea disembark. On that day, the number of migrants to be accommodated by the center run by the Cross- Italian Red stands at 511, including about 200 unaccompanied minors.
Mahmoud Ahmad Saad, a 39-year-old Egyptian, likes it here. He goes "to school" every day, a classroom located in the center where migrants learn Italian. "The smugglers told me, 'When you get to Europe, you'll see, you won't be treated well', but I don't think that's the case. I'm fine here. I'd like to stay," a- he added. he said with a smile. Saad left Libya at the end of August and then crossed the sea on a fishing boat with 475 other people. On board, he felt "death". He remains in a sitting position, eating dates, for five days. When the Italian coast appeared, he exploded with joy, like thousands of others this year.
More than 71,000 people disembarked between January and the end of September 2022 along the Italian coasts, a figure which tripled compared to the same period in 2020. The increase has not gone unnoticed in Calabria, a region located at the extreme south of Italy, which for several years has been a landing point for migrants from the Middle East and Africa. Arrivals are mainly in Crotone, or two hours away, in Roccella Ionica. "This summer, we saw boats almost every day, sometimes twice a day," says Vincenzo Voce, mayor of Crotone, sitting in the imposing town hall of this town of around 60,000 inhabitants. Only two days before, a boat had arrived again.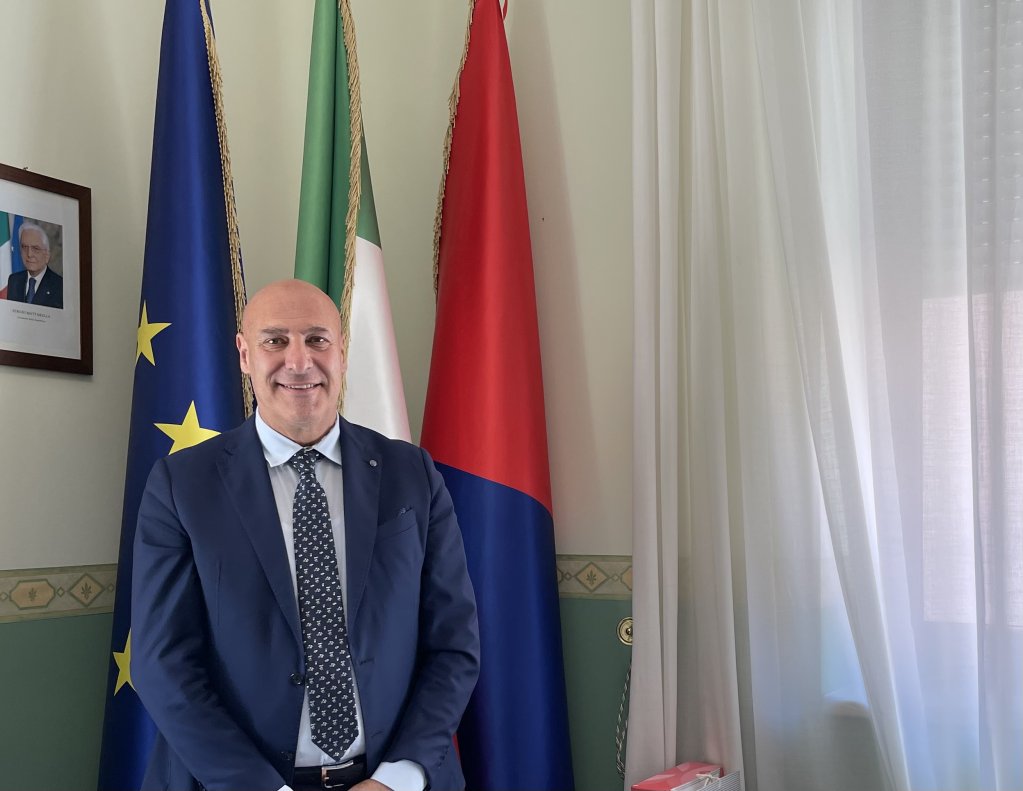 Sailboats and large fishing boats
The remains of the many level crossings are kept under high security in the city's port. About 50 boats, mostly sailboats and a few large fishing boats, rest on the concrete. Some display inscriptions in Arabic, as if engraved by someone on the hull, others have jagged sails which suggest the violence of the crossing. One of the boats seems to have once been a boat for transporting snorkeling tourists: the hull is decorated with drawings of divers equipped with flippers and oxygen tanks swimming alongside corals and beautiful fish.
Like Mahmoud Ahmad Saad, many of those who have boarded these boats are Egyptians who have left Libya's shores for a trip lasting an average of four to seven days. Some migrants have come from even more distant countries, such as Turkey or Lebanon, making the extremely dangerous journey across the Mediterranean that can take two weeks. Previously, these people would have stopped earlier on their route, but circumstances on the ground changed their route.
Read also : Poverty, restrictions, censorship: what drives Egyptians to head to Europe
"Migrants pass Lampedusa without stopping"
"Migrants prefer to avoid (illegal) pushbacks in Greece and along the Balkan route [where countries have tightened border controls in recent years: ed's note]", explains Giovanni Perna, the coordinator of Médecins sans frontières (MSF) in the region. "We have even recently seen people on boats passing Lampedusa without stopping. They heard about abuse on the island and the difficulty leaving the reception center on the island. They decide from the start of their journey to set sail for Calabria," he continues.
It is difficult to speak with the many Syrians, Palestinians or Lebanese who have undertaken the journey from Turkey or Lebanon. After staying in a closed part of the center of Sant'Anna during the period of their identification, these migrants immediately head north, without seeking asylum in Italy. They are targeting Germany, France or the United Kingdom, where they say they have family, explains Ignazio Mangione, head of the Italian Red Cross and director of Sant'Anna.
For other migrants from countries considered "safe", to which they could be sent back, such as Egyptians, the priority is to quickly obtain a residence permit, via refugee status or any other legal title.
'In the center, there are food distributors'
Ali, a 19-year-old Egyptian, has been at the center for 20 days. The young man fled his country to find work, which he found on construction sites in Libya, but he quickly regretted his choice of destination. "I wanted to leave, so I took to the sea. Beside me in the boat, there were Syrian families," he says. He too is happy with his arrival in Italy. "I am treated well. At the center, we have a choice of what to eat and there are even vending machines," he says.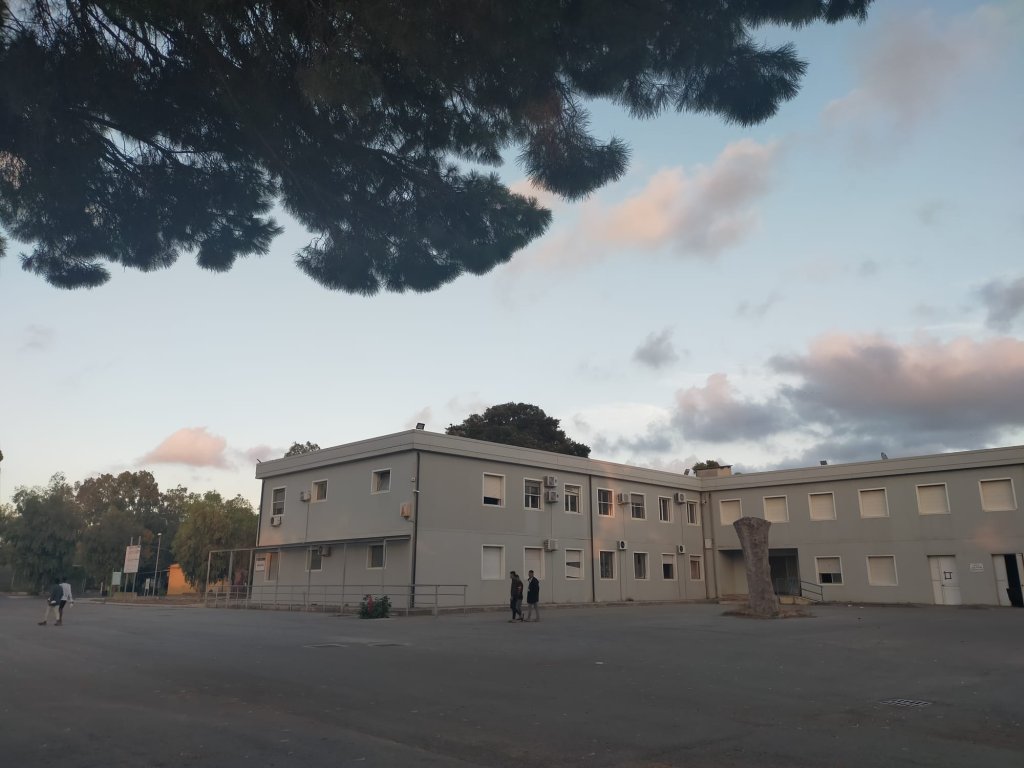 During the day, Ali has a routine. He leaves the Sant'Anna center in the late morning – comings and goings are allowed from 8 a.m. to 8 p.m. – and takes a bus to downtown Crotone, where he spends time in the streets full of street vendors and frying smells.
"When we go downtown, people smile at us and treat us with respect," adds Khaled, a 36-year-old farmer, also Egyptian, and father of three, who arrived alone on September 14 from Libya. "I hope to be able to bring my children here as soon as I get asylum and find work," he says.
Unemployment
However, nothing is less certain for Khaled. This disadvantaged region is one of the poorest in Europe. In Crotone, the unemployment rate is 60%, according to the mayor, Vincenzo Voce. "It's a big deal," he said. As a consequence of this absence of economic prospects, Calabria, although being the place of arrival of migrants, has only 5% of the migrant population in Italy.
The mayor is even more saddened by the results of the September 25 elections, which saw the far right rise to power in Italy. He fears a tougher attitude towards those who enter the country illegally. Unlike many, he shows empathy towards migrants. Crotone is also one of the Italian cities granting honorary citizenship to children born in Italy to migrant parents. "They've been through so much, the desert, the prison [in Libya: ed's note]. Here, they want to rebuild everything," says Vincenzo Voce.
Read also: French NGOs fear a return of anti-migration policy in Italy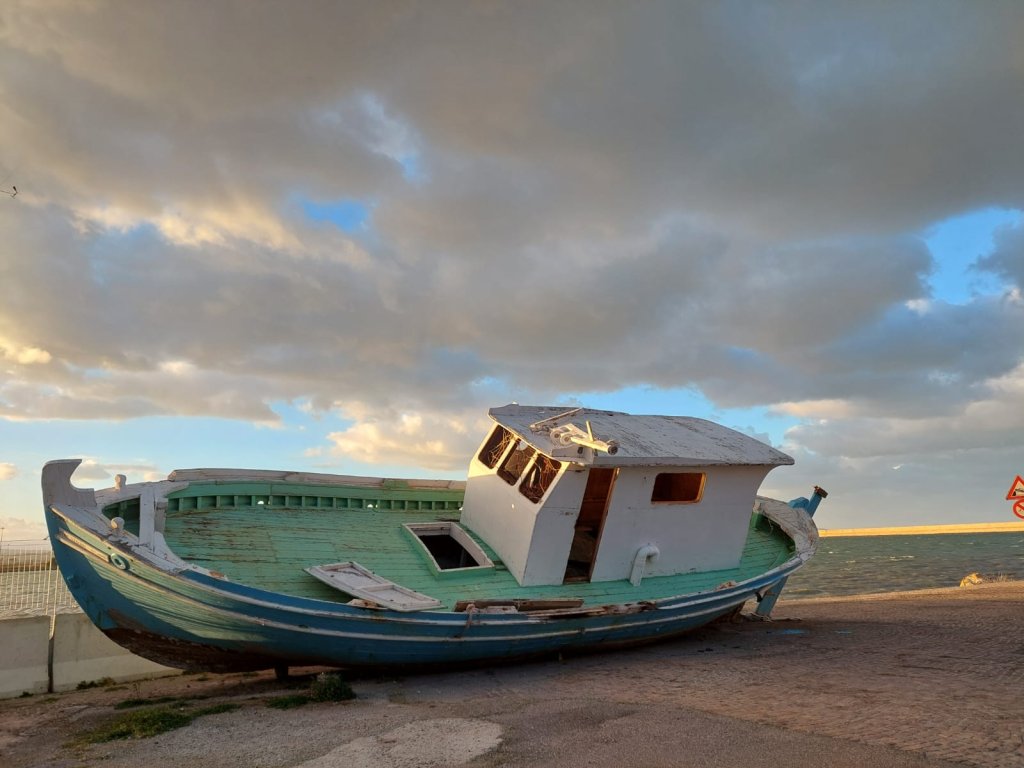 In their homage, he has decided to make the symbolic gesture of saving one of the boats found at sea from demolition. The wooden fishing boat, which arrived on the Calabrian coast in March 2020, will be entrusted to an artist and then exhibited in the city ​​in early 2023. "It will be a symbol of peace and welcome."
Read also : Lampedusa, the stories of migrant survivors of shipwrecks