The invading Turkish state has cut off the waters of the Euphrates for more than 2 years. Agriculture and fishing have been hard hit by the drop in the river's water level. This has resulted in a decrease in groundwater and pollution of surface waters. The decrease in water leads to many diseases because it is polluted.
"FOOD SECURITY CAN BE ACHIEVED THROUGH WATER"
Interviewed by ANHA, engineer Hemud El Hemadin, one of the managers of the Rojava (Tishrin) dam, said that the safe areas in northern and eastern Syria, which are home to many immigrants, have need more water.
"When the flow of water from the Euphrates was stopped, the river turned into a lake. The water level of the river has dropped by 5 meters. It is a serious danger that the water of the Euphrates, 10 times larger than the Tishrin Dam Lake, has retreated 5 meters," he said.
WATER REDUCTION LEADS TO INFERTILITY IN AGRICULTURAL PRODUCTION
El Hemadin said the lack of water negatively affects agriculture. "The General Administration of Dams tries to use water properly to maintain water level, provide water for summer projects and ensure food security to some extent," he said. he adds.
"REDUCED WATER FLOW CAN LEAD TO A HUMANITARIAN DISASTER"
"Due to a low water level, the dam was closed for about 16 hours. We monitor the water level daily. Due to the heat, the waters are evaporating and there is no 'increase in the water level,' noted El Hemadin.
El Hemadin pointed out that the water flow allowed by the Turkish state is not enough. "At best, the water that is discharged per second is 250 cubic meters, which only provides daily drinking water. In addition, 75 cubic meters evaporate per day. About 160 cubic meters of water is used for agricultural irrigation. But the waters authorized by the Turkish state do not meet basic needs. Here too we have to use the lakes to generate electricity," he added.
El Hemadin noted that in recent years, 6 turbines were active to supply electricity to the region for 24 hours. Today there are only 2 turbines and electricity can be supplied for 8 hours.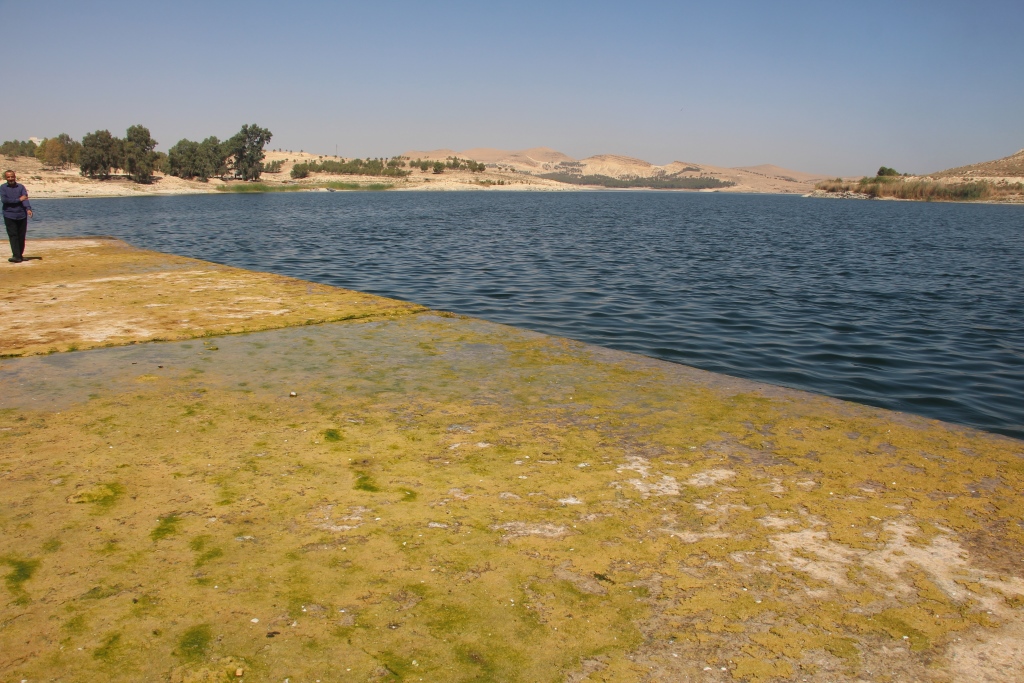 'CHOLERA OUTBREAK BREAK DUE TO LESS WATER'
El Hemadin gave information on the cholera epidemic which broke out in the region. "Many diseases, especially the cholera epidemic, one of the most dangerous infectious diseases, have broken out under current conditions. This disease no longer existed. The epidemic has reappeared as the Turkish state has reduced the waters of the river and the level of the lakes is falling.
El Hemadin pointed out that stagnant water favors the spread of bacteria, viruses and epidemics. "As waters recede, pollution increases."
"You have to put pressure on the Turkish state to release water. To do this, we try to communicate with the international community and humanitarian organizations," concluded El Hemadin.